About Us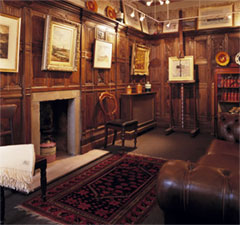 Vaila Fine Art is an independent commercial fine art gallery, run by Polish émigr&eacute Dorota Rychlik. The gallery, opened in 1999, is named after the Shetland island of Vaila on the Westside of Shetland, owned since 1993 by Dorota and her husband Richard Rowland.
Vaila Fine Art shows well-documented artists from the 19th through the 21st Centuries, including Shetland contemporary landscape and British marine artists. All media are represented, including wood engravings, etchings, watercolours, oils, acrylics, drawings, sculptures and constructions in wood and bronze. Local advice on conservation and framing and help with special commissions are offered.
Collaboration with like-minded dealers has contributed to sales of diverse stock, virtually unseen so far North. Vintage maps of Shetland and Orkney and antiquarian publications relating to the islands are of particular interest to local collectors.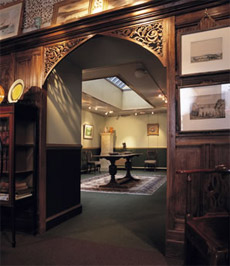 The Gallery is furnished with excellent examples of antique Orkney chairs which attract buyers from overseas. Vaila Fine Art are proud of their robust relationship with the museums in Lerwick and Kirkwall.

Vaila Fine Art runs exhibitions throughout the year, and plays an active part in the life of the local community. The proprietor offers an annual prize for the best painting at a local Open Show and supports the Whitedale Womens Football Club with arguably the subtlest strip in the history of art and sports sponsorship.