From 23 June 2012
All works available for sale.
Etching edition: 20
Prices from £110 unframed
Mongol Rally book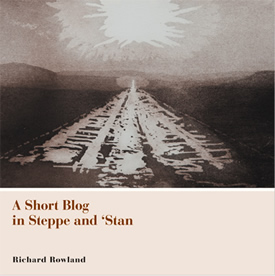 Richard Rowland's light hearted account of their preparations for the Mongol Rally and their 9 week odyssey, including blagging their way through the borders with many gifts of cigars, party poppers, pens, tennis balls, balloons, bubble mixture and size 36D brassieres! It also contains an "Epiblogue" of practical advice for aspirant Rallyists.
111 pages, 28 etchings, 1 photograph of Florence the ambulance on the Mongolian Steppe. ISBN 978-0-9560748-3-6
Available from Vaila Fine Art at £20 plus p&p.
Mongol Rally etchings by Richard Rowland.